Fun fact: 80% of New Year's Resolutions are abandoned by the second week of February.

How motivating right?
Fortunately, our new scientifically unproven, but amazingly advanced 31 day BEERBODY® OnDemand fitness challenge is here to help. More on that in a moment. Or if you just want to skip right to the meat of the program, do so now by clicking here.
According to our friends, we call them friends, because we want a discount on their services. Our friends at YouGov published a poll last year: The Most Common New Year's Resolutions for 2018.
The top 3 resolutions were:
Eat Healthier
Get More Exercise
Save Money.
Focus on self care and not making a resolution were 4 and 5 respectively. Hat tip to you, no resolutions people.

Well, at Iron Horse Brewery, we are here to help make those now-1-year-old resolutions a reality.

We have created a revolutionary, new weightsame exercise program that is designed for all fitness levels. How did we accomplish this? What is it? Hold on there, eager beaver. First, let's tell you about some science.

According to this article, there are 8 primary benefits of drinking beer, including a healthier heart and improved cognitive function. You should take the time to read it thoroughly. Trust us, though, it's a Game Changer! Resolution #1: Eat Healthier. Check.

But, what does "more" exercise really mean? According to my long standing gut feeling, incremental improvement is more sustainable than dramatic behavior changes, especially when it comes to exercise.

Gyms are expensive. Sure they are clean and have towels and tvs and bro tanks, but memberships usually require long terms contracts. (see the first sentence in this post)

Enter Iron Horse Brewery's first annual The 31 Day BEERBODY® OnDemand Fitness Challenge
A new innovative lifestyle beer fitness program designed to help you be incrementally less lazy.
We used science, our inherent desire to undermine things and beer to create this ultimate new years resolution fitness program, guaranteed to be done by February 1st.

The Program is simple and easy to follow. It's designed for people like you in mind. Yes, YOU!
Assuming you are at least 21 years old and ready to get a Rocking Same-ish Body and willing to drink independent craft beer.

How does it work? The secret is in the formula of just the right amount of effort combined with the intrinsic motivator of quaffing a beer once the short burst exercise routine is completed. That's it.

The best part? In just 9 minutes a day, you will transform your body from average to, probably slightly above average, or at the very least, you'll maintain the status quo. Weight gain is also possible. It doesn't really matter, because it only takes 9 minutes. 9 MINUTES!!!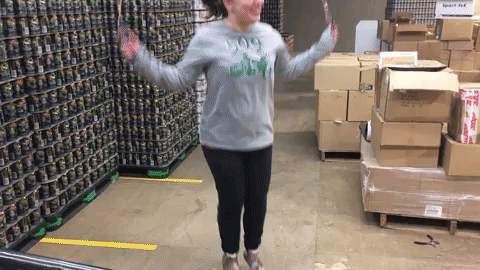 According to this highly reputable source, the average male spends 14 minutes a day on the toilet.

Our lightly researched program is literally faster than sitting on a toilet.

For the next 31 days, starting on January 1, 2019. If you commit to the one exercise and the one beer, you are guaranteed to have accomplished 2 things EVERY. SINGLE. DAY.

SO, ARE YOU READY TO LEVEL UP IN 2019?

To get started, enter your email and we will send you a downloadable PDF of our advanced BEERBODY® OnDemand challenge exercise program, directly to your inbox.

[formidable id=19]

Or you can just wait until we post it on the socials, or even better yet, you can just right click on the image below and save it.


Do you still have questions! Still not convinced? Remember, this is A FREE Program guaranteed to get some kind of result. Yes, improvement can happen. Yes, failure can happen. Complacency is probably still very viable. But that doesn't matter, because it's a FREE fitness program with your general skepticism in mind. Despite the fact we have zero background in exercise science, any cardio activity you choose to partake is of your own doing, so be sure to consult your doctor or significant other before engaging in this kind of stuff. Email beerbody@ironhorsebrewery.com and we'll answer any question you have.

Some Sources:
https://health.usnews.com/health-news/blogs/eat-run/articles/2015-12-29/why-80-percent-of-new-years-resolutions-fail

YOUGOV 2018 SURVEY

https://www.piedmont.org/living-better/the-health-benefits-of-beer